On June 6, 2023, at the 31st PT Expo China with the theme of "Opening up the information artery and creating a new era of digital intelligence", the ICT China High Level Forum was successfully held. Industry leaders from the Ministry of Industry and Information Technology, China Academy of Information and Communications Technology, Huawei and representatives of upstream and downstream enterprises in the mobile IoT industry chain as well as industry experts gathered to conduct in-depth discussions on key topics such as strengthening technology industry innovation and deepening industry integration and development. Ding Jing, product director of Hongdian, was invited to give a keynote speech, detailing the technology research and development routes and research results of Hongdian from 5G commercial exploration, scale, focusing on various stages, and sharing the innovative products in 5G RedCap technology research.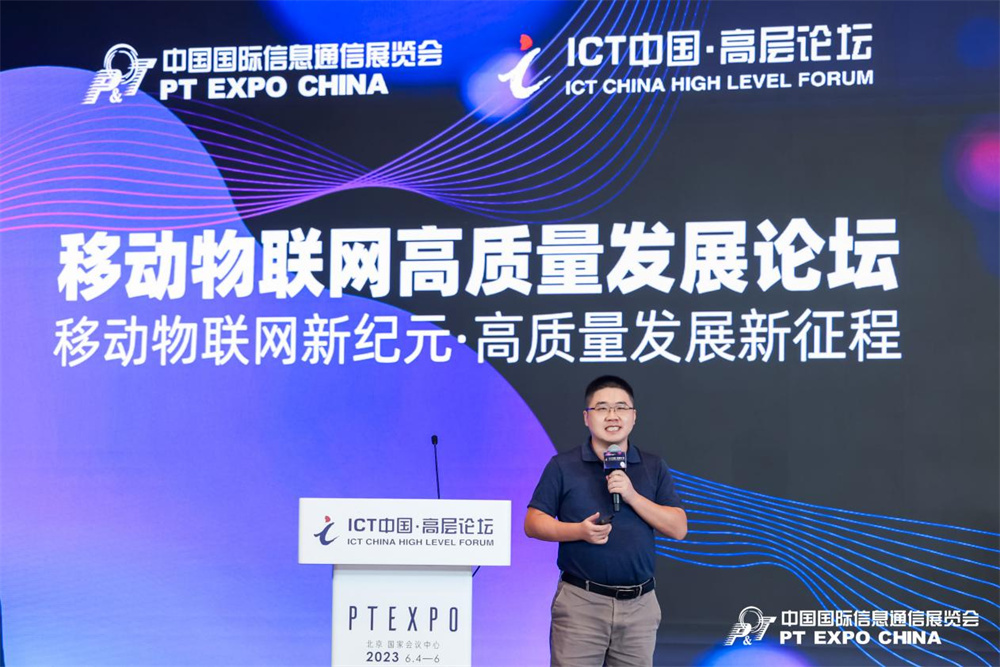 Ding Jing, Product director of Hongdian, delivered a keynote speech
At the same time, Hongdian launched five lightweight 5G RedCap industrial communication terminal series products. Ding Jing said that the official release of Hongdian RedCap series products will further stimulate the innovative application of 5G in industrial production, power system and other scenarios, and help industrial digital transformation to a new level.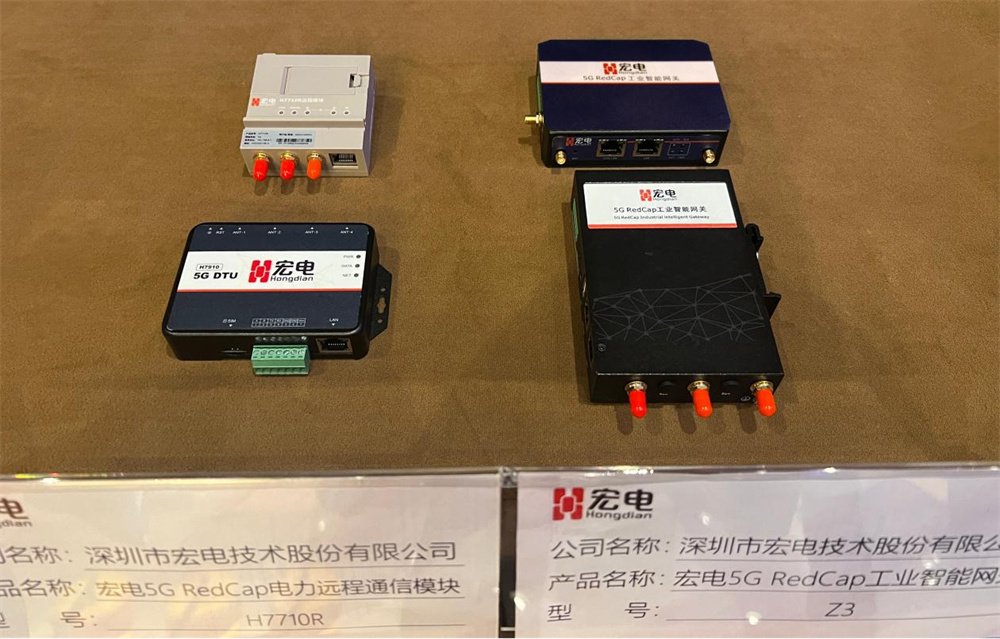 On-site products display