Dear customers and partners:
With a mission to make the brand new website faster, easier to navigate, and more user-friendly. Our amazing staff have spent several months' days & nights building from scratch, and we are delighted to officially announce the launch of our newly designed website! Click to visit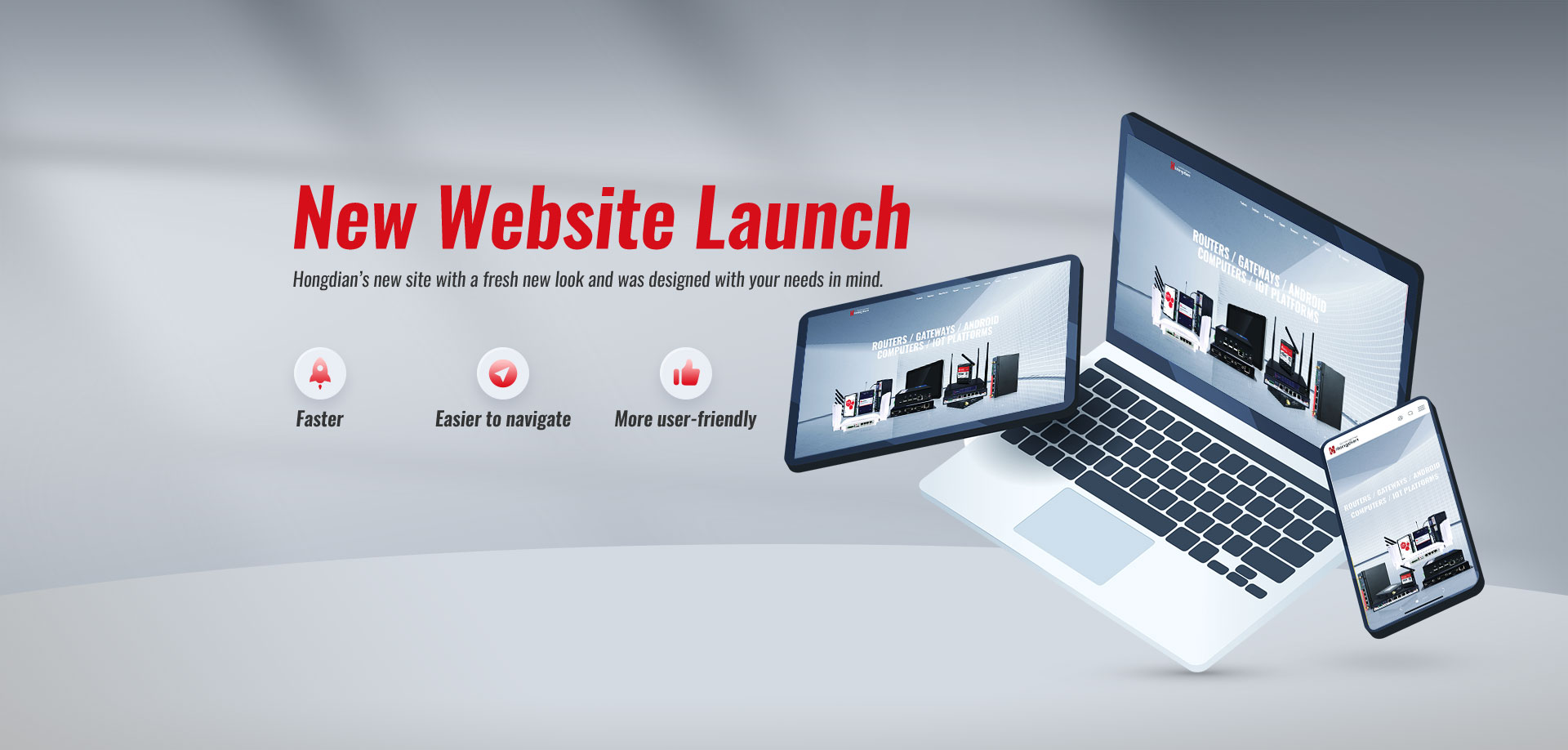 What's NEW on our website?
As a 5G+AIoT expert and global leading provider of IoT solutions and products, it is important for us to make it easy for our existing potential customers to access information about Hongdian solutions, product features and services. On the home page of our website you can find our main product series, as well as solutions we have successfully implemented in various industries. The biggest difference with the old website is that we have added a product selection function in the product collection page, you can choose the most suitable products according to your project needs.You can find out more > HERE<

Among these new features, our website also contains a powerful search function to browse information and resources. We will constantly update the latest IoT news, company announcements, etc., and share the latest information of our products and solutions in the resource center, including product manuals, technical specifications, etc. You can also subscribe to us and you will be the first to know the news.
-Bring you a better experience

Our goal with this website is to provide our valued visitors an easier way to learn about Hongdian products & services and to browse information based on their own choice. The new website will give you better access to learn our business.

For any questions, suggestions, feedback or comments, please E-mail us.

Thank You!

Hongdian Corporation