On November 9, China Telecom held the "2023 China Telecom Terminal Ecological Cooperation and the 14th Member Conference of China Telecom Terminal Industry Alliance in Guangzhou, and alliance members gathered at the scene. As an important part of the CTTA, the 5G Inside industry sub-alliance was formally established, and Hongdian participated in the establishment ceremony as the deputy director unit of the alliance.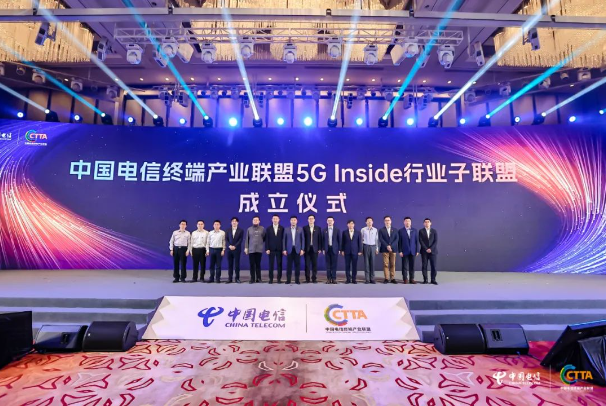 In February this year, in order to promote industrial cooperation, gather the industry ecology, and form a richer 5G industry terminal system as the goal, China Telecom released the 5G Inside cooperation plan, and jointly released the "China Telecom 5G RedCap Industry White Paper" and "China Telecom 5G Dual-domain Fast Network Business White Paper" with the industrial chain partners. As an important member of the alliance, Hongdian has long focused on the IoT wireless communication and industry application market, deeply combined with the needs of industry customers, empowered customers to digital transformation, and actively explored and commercialized 5G innovation in many industries such as industry, power, transportation, and energy. The two products of Hongdian 5G Industrial intelligent Gateway and 5G CPE have also passed strict terminal performance tests and won the 5G Inside terminal ecological certification issued by China Telecom. The reliability, stability and practicality of Hongdian 5G industrial communication terminals have been certified by industry authorities.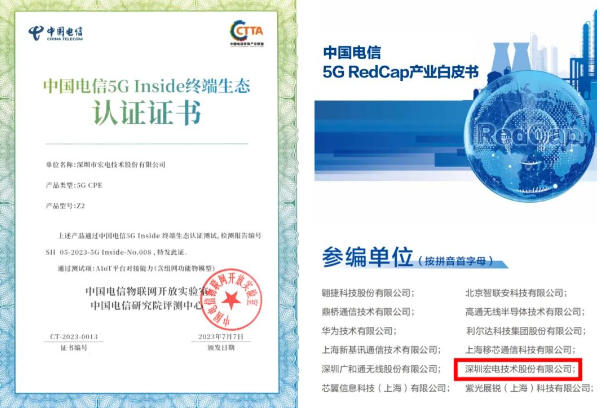 As one of the members of the alliance, Hongdian will actively participate in the activities of the sub-alliance in the future, build a richer 5G Inside terminal product system with China Telecom, improve the integration ability of 5G and industry technology, and stimulate the new value of 5G ecological cooperation.